Caitlin Ruble
Lead Teacher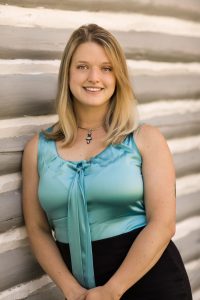 Hello, world! My name is Caitlin Ruble, and this is my 6th year as a member of the Asheville Montessori School Community. After 3 years of assisting in the classroom, I made the jump to take my training and become a lead teacher.
I love working with this age of child because they are so absorbent, so loving, and capable of so much more than most of our society gives them credit for! I am passionate about social-emotional learning, developing empathy, being mindful of our impact on others while living authentically, and watching the "aha" moment happen day after day for our children. My goal in the classroom is for every child to feel confident in their ability to learn, to love the process of discovery, and to develop the ability to concentrate. I am strongly grounded in the philosophy of encouraging effort rather than praising product, aiming to develop strong intrinsic motivation in the children I work with.
I have a background in science and actually earned my B.S. in Chemistry from Stanford University. When I'm away from the classroom, I enjoy being home with my husband, step-daughter and our two dogs. I'm a "homebody" with a love of gardening, crafting, painting, nourishing and creating. I like witty jokes, bad reality T.V., and epic fantasy novels.