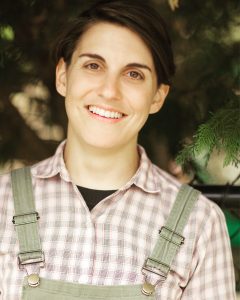 My name is Katie Anderson and I'm so happy to be a part of the AMS family. I was born and raised in Jacksonville, Florida but spent many family vacations in Western North Carolina.
I graduated from the University of North Florida with a major in history and a minor in art history. After graduation, I spent a year working with the Jesuit Volunteer Corps at an inner city after school program in St. Louis, MO. It was a very rewarding, eye-opening and humbling experience.
I moved back to Florida and began working at the I.M. Sulzbacher Center for the Homeless as an assistant in the children's department. I made my way to North Carolina in the spring of 2012 to work at Full Sun Farm for the season. After spending a summer in Asheville I decided to make this place home.
I thoroughly enjoy the daily interaction I have with the children at school, and playing a part in their most precious formative years. They amaze me everyday. Maintaining a healthy lifestyle is very important to me. My interests include, hiking, growing food, reading, watching documentaries, and trying out new vegetarian recipes.