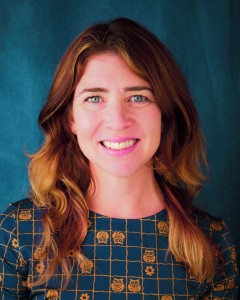 Ashevillian for over 20 years, I have been teaching at Asheville Montessori School for nearly 10 years. I am originally from Chicago, and spent my formative years in Nashville, TN. I moved to Asheville, NC in '94 to pursue my love of the outdoors and to live in these beautiful mountains!
I attended UNCA and received my Bachelor of Arts degree in Spanish. My love for teaching was kindled when my son was attending Asheville Montessori at the Julia Street location. My son was thriving and I could see his love of learning sparked by the Montessori method. This awakened my love of teaching and I first became the Spanish teacher at Asheville Montessori School while working towards my full Montessori accreditation.
Once fully accredited, I joined the full-time staff as a lead teacher and have enjoyed that position immensely since 2008. I live in North Asheville with my husband, my two amazing sons, a dog, 4 chickens, and a cat! We are an extremely active family; whether running, cycling, camping, or hiking, we are constantly in motion and at play! I look forward to sharing the joy of learning with your child.