Mrs. Robin
Assistant Teacher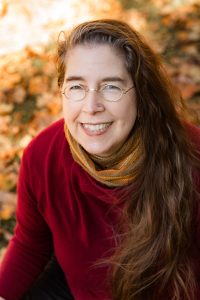 "Hello to the Fabulous Families of Asheville Montessori School!
I am so thrilled and excited to be joining I cannot wait to meet you and grow along with you and your curious children.
I have been a Montessorian for 20+ years. I was awarded a Masters Level Montessori Credential and Certification from the College of Notre Dame in 2001, through the American Montessori Society.
I have worked for a private Montessori school in the San Francisco Bay Area.
A few years later, and after my own child was born, I developed and ran my own Mommy, Me and Montessori Program (M3) out of my home for several years. When my child attended public Montessori School in California from Kindergarten through eighth grade, the M3 program continued. Simultaneously, I pursued a wider teaching adventure: I obtained my CaliforniaTeaching Credential and Certification and taught in their public school system as a Substitute Teacher for both Traditional and Montessori classrooms.
During those years, my husband worked as a Software Developer and Global Manager. He traveled all over for his work, including New York City; London, England; Gdynia, Poland; Milan, Philippines, Beijing, China — where our family was sometimes fortunate enough to accompany. We spent two fabulous summers in Bangalore, India — such an amazing life-dream come true.
Prior to obtaining my Montessori accolades, I was awarded a Bachelor of Arts from the State University of New York. As I was finishing up that degree, I lived in London and traveled to many parts of Europe, including France, Ireland, and Scotland. While there, I published some poetry, and have continued to write ever since.
Five years ago, we moved to the mountains of Asheville. Since then, I have been working in the traditional public school system where I have been an Instructional Assistant, school bus driver, and at-a-moments-notice substitute teacher for Kindergarten through fifth grades. Although I enjoyed my time working in the public school setting for the most part, my inner voice and heart-strings of all things Montessori could no longer be suppressed. I am so very grateful to be part of Asheville Montessori School and look forward to our educational discoveries and journeys together!
I have a few happy hens, a small garden, and enjoy cooking for friends.
I am most grateful to be present with curious children who are discovering themselves, the people in their lives, and the amazing world around them. My joy is guiding these precious little ones on all kinds of Montessori adventures in and out of the classroom, help them to find and add their beautiful spirit and voice, and to help them find meaning and connection to our amazing world that we are all interconnected with. Being in the Montessori classroom with them is my centered happy place, and I am grateful to be here each and every day.
With Joy and Gratitude, ~~ Mrs. Robin she / her/ hers"