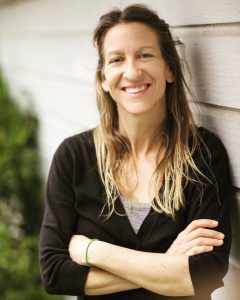 Hello! My name is Nathalie Steffen-Santos and I am absolutely thrilled to be part of the Asheville Montessori School Community!
I was born in Port-Au-Prince, Haiti but moved to the mountains of North Carolina at a very young age. Although I have had the opportunity to live in other places, Asheville is definitely what I consider home!
After earning a degree in Psychology from UNCA, I decided to pursue a Master's degree in Special Education. I taught young children with learning differences within the public school setting for over six years before meeting my husband Kiko and deciding to start a family. While staying at home with our two children, I began an Early Childhood Montessori program but was unable to complete my training due to our family relocating. Once we had returned to the mountains, I completed my Birth to Kindergarten licensure and began working as lead NC Prek Teacher. I adore this age of discovery and curiosity, but have felt the approach to learning was just not the best fit for me. One visit to Asheville Montessori and I found myself excited to learn more of the Montessori philosophy and become a part of such a welcoming community!
Our classroom at Julia Street is such a peaceful and respectful environment. Everyday I enter our class with eagerness and gratitude! I feel truly blessed to be surrounded by smiling little faces and truly beautiful people as I start yet another phase in my journey.
Outside of work, I enjoy spending time with Kiko, our two children and our dog Linus. We love being outdoors and spending time with family and friends!