Hanna Sigmon – Floater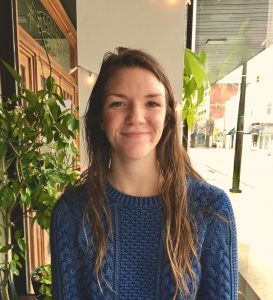 Greetings! My name is Hanna Sigmon, and I hail from Conover, NC. I attended Montessori Children's House of Newton as a student in the Primary classroom. Those years made such a positive impact on my life, I chose to return my Junior year of high school for a year-long internship. While completing my psychology degree at East Carolina University, I continued learning and growing in the Montessori philosophy, working as an Extended Day Teacher at Greenville Montessori School.
I have always had a passion for working with children. Most recently, I was employed as an Environmental Educator at A Time For Science, a non-profit organization which focuses on inspiring appreciation and enthusiasm for nature and science through hands on, interactive learning with children of all ages. In my free time, I enjoy exploring nature, cooking, live music, and finding new objects to embroider. I am grateful for the opportunity return to a Montessori setting and contribute as a learning facilitator.