Nicole Ferley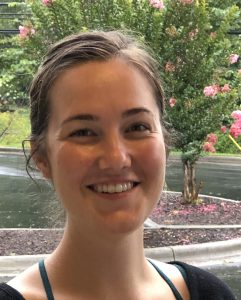 I was first drawn to AMS with the positivity around work. I have grown to believe that work can be a joy and I love that the children are encouraged to enjoy work and challenge themselves each day.
I went to Virginia Tech University, my first experience living in the mountains. I am so happy to be back in the cozy atmosphere of the blue ridge mountains with lots of outdoor activities. Before beginning college I spent a gap year in South Africa. I was able to volunteer with a school, and the experience absolutely changed my life. I realized the love I have for engaging with children as they discover this world and what interests them. As I studied Human Development at Virginia Tech, I found that I have a great interest in the importance of teaching social and emotional understanding at a young age. Because of this I am pursuing a Masters of Social Work through VCU with the hopes to be a counselor.
Outside of the classroom you can find me on a hike or a yoga mat! I love learning from books, so if you have a favorite book I'm always looking for recommendations!