Pamela Montoya
Assistant Teacher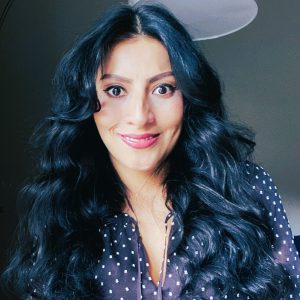 Hi, I'm Pamela Montoya from Lima, Peru. I came to this beautiful city four years ago to get married and start a new family (my husband and my beloved dog Daysi). Through my first job as a Preschool Assistant, I discovered this wonderful world and developed a passion for working with children. Seeking to improve my
skills, I obtained my Early Childhood credential at Blue Ridge Community College. I experienced additional Preschool training over the last three years, gaining valuable experience with three- and four-year-old children. Currently, I am studying and actively pursuing opportunities to widen my knowledge. This led me to discover Montessori Preschool in my quest for work experience. Educating
young children is not just a job; it's a vocation that brings me immense rewards, encouragement, and responsibility. Key qualities that I bring to this role are patience, tolerance, and love for the children. Outside of work, I enjoy indulging in
my passion for exercise and cooking Peruvian food.