Sarah Dills – Director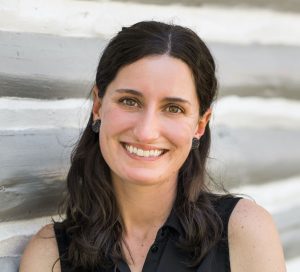 Hello! I'm Sarah Dills and I am so excited to be the Director of AMS! I am originally from Charlotte, NC and moved to Asheville in 2004 to attend UNC Asheville. After graduating with a Bachelor's in Psychology in 2008, I got a part time job at a half day preschool. I really enjoyed working with young children and decided that I would return to school for education. I graduated from AB Tech in 2013 with an early childhood education degree. Through my studies at AB Tech I learned about Montessori and wanted to see it in action. After volunteering at AMS and seeing how engaged the children were, I wanted to be a part of it! After 3 years of assisting, I decided I wanted to become a lead teacher and completed my Montessori training from CMTE/NC in 2016. 6 years of lead teaching were very fulfilling years of my life; I truly loved watching each child grow and develop, and feel honored to have been a part of their early years. I taught children from over 90 different families, with many children staying all 3 years! I'm looking forward to working with you and your family to ensure your child will thrive here and feel successful and happy in their classroom!
My husband and I enjoy spending time at home with our three cats and exploring everything Asheville has to offer!